THE FOREWORD
Written by: George Varvas, race director, Woodbridge Cross Country Classic (world's largest high school meet), coach of two former national high school record holders, Christine Babcock at 1600 meters and Bethan Knights at 2 miles, and coach of four California Southern Section Team champions in cross country and track and field.
"This book contains one of the most complete and significant contributions to cross-country training methods for the high school program. Ken's long tenure and significant success in California high school cross country has been put to work to create a valuable aid to the cross-country coach and runner alike. This aid is a set of individualized season-long training plans, a week-by-week season calendar, and a comprehensive explanation of the role of each stake-holder involved in a high school program (coaches, athletes, and parents), which can be employed to set up custom-designed workouts for runners of all abilities.
A continuing problem for coaches is setting up training schedules that are neither too hard nor too easy for the runners. The information given in this book solves this problem by giving workout schedules designed for each individual runner's ability. Most of the established forms of distance training are explained and addressed within the workouts listed. This will give the coach and runner a wide choice of workouts for their training programs.
This book should be as valuable an aid to the coach as the stopwatch itself. It clearly explains the science involved in each training method utilized for the development of the distance athlete. It addresses the pre-season (summer preparation phase), the early, the competitive, and the championship phases; it covers and summarizes the governing regulations expected of the student-athletes in a high school cross-country program and thoroughly explains the financial challenges facing high school cross-country coaches as offering solutions to these challenges. The author accomplishes these goals in a simple, enthusiastic, and friendly manner. I recommend this book to the beginning and experienced coach."
Dennis Kelly, Head Coach, Girls Cross Country, Girls Track and Field—Trabuco Hills High School
"I have read many books on coaching High School Cross Country in my thirteen- year career coaching high school Girls Cross Country in south Orange County, some I have valued, while others not so much. Along the way, I always thought I was a detailed Head Coach, taking pride in always crossing my T's and dotting my I's. That was until I read Ken Sayles book on anything and everything coaching High School Cross Country, mainly focusing on girls. From training to nutrition to race prep, to all of the numerous nuances coaching this stellar sport. I found his compilation of ideas and knowledge to be both informative and thorough, well written, and simple to follow. This is a nuts-and-bolts guide to coaching Cross Country, focusing not so much on intricate science; rather, the good old day to day numerous details, training to dealing with hot days, that many do not think about. I am still involved in this sport, and will be for a while, and I very much want another trip to State Finals, and another Orange County Girls Cross Country team title. This book will assist that process. Simply good stuff."
Bob Price, Head Coach Girls Cross Country, San Juan Hills High Bob was an alternate to the 1968 Olympic Team in the Steeplechase and a participant in the Jack Daniels Testing Program
"I have had the privilege of knowing Ken Sayles since I first started coaching at San Juan Hills High School in 2011.  Ken was one of the coaches I approached for advice since I was new to our League and Conference.  We met over coffee and he openly shared at that time that he was still figuring out how to successfully work with the girls.  OBVIOUSLY, he figured it out since shortly thereafter, his girls teams seemed to be winning everything.  Now, years later, I learn that that was about the time he started to diligently utilize the Jack Daniels' Running Formula with his teams. His book about that journey is an easy-to-read, step-by-step pathway to success and puts into practical terms the Jack Daniels Program–showing any coach just how to achieve the best results with distance runners.  I intend to use Ken's book with my own teams.  I like the shorter chapters that clearly spell out what to do at each step along the way.  Ken Sayles Book is the Jack Daniels' Running Formula in action!"
Rich Medellin Head Coach Track & Cross Country, Esperanza High School, 2-time CIF SS XC Champions,10-time CIF SS XC Runner-up,15- time California State meet finalist
"Ken Sayles is a great coach. We have known each other for more than 30 years and during that time we always collaborated in the summer months to exchange training plans, ideas and to talk about our teams and the upcoming season. He was always willing to exchange his thoughts and materials with me. I was always concerned when we had to race against Capo Valley because I knew they would be ready and well prepared to meet any challenge my team would put up against his teams. His season-long training plans were detailed and well thought-out. His vision was clear and to the point and he was able to consistently peak his teams when it counted the most at the California State meet."
Traci Maynard Head Coach of Capistrano Valley High School Girls Cross Country and Distance Track Teams
"I was Ken Sayles' first high school record holder his first year as an assistant coach for the Capistrano Valley High School Girls Cross Country Team.  I was immediately impressed with his knowledge of the science of running and his interest in customizing it to each individual runner to maximize their abilities.  In the years following my high school career when he became head coach, he had expanded his knowledge tremendously and created a very successful program with several champions. He has also earned high accolades rewarding him not only for his success, but also his personal character as a coach.
For the 2019 season I had the honor to start as the new girls head cross country coach. I am continuing the legacy of the quality program he has built for over 30 years. Ken has mentored me not only as an athlete over the years, but now as a head coach learning the attributes of how to continue to train athletes to their full potential. I am fascinated with his training philosophies and attention to detail that will continue in our cross country and distance track programs for many years to come."
Coach Chris Lynch Director - Cross Country/Track & Field Laguna Hills High School Laguna Hills Cross Country Invitational
"Coach Sayles takes a scientific yet practical approach to our sport; and is able to translate that to his runners and allow them to understand and believe in the process. His athletes follow his every word having vested their trust in him, knowing that he truly cares about each and every one of them.
In my opinion Coach Sayles is the epitome of what a high school coach should be: a knowledgeable and experienced teacher, possessing a passion and love for their sport, competitive but humble, a great communicator, a force of positivity, and a rock in the often-tumultuous life of a young person.
I have the utmost respect for him as a professional and it has been privilege to be his colleague and rival, and an honor to be his friend."
Melissa Bell, former Capistrano Valley High School runner and attorney-at-law
"Coach, Run, Win is an excellent guide to all aspects of coaching cross country.  As one of Coach Sayles' former athletes, I can personally vouch for the wisdom of this approach to coaching.  Specifically, Coach Sayles' data-driven approach to workouts facilitates athletes achieving their full potential.  His administrative structure to running programs places an emphasis on sportsmanship and team building that are equally important to achieving individual and team success."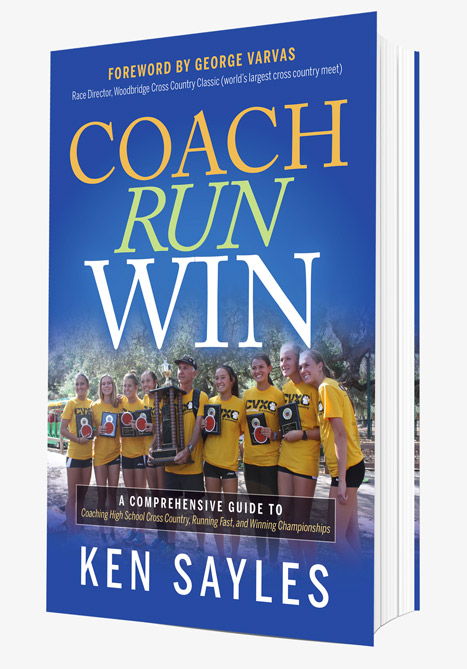 If you would like a personalized, signed copy, order direct here.
  ABOUT COACH, RUN, WIN and Coaching Distance Runners
Coach, Run, Win is about many things. It is certainly about how to coach distance runners. It is definitely about running and how to excel at it. The winning part is about helping coaches, teams, and individuals through developing positive attitudes. Additonally, technical training data are used to accomplish their goals. That can be winning state championships or improving from a walk to a shuffle to competing in a race for the first time.
My book, Coach, Run, Win, is not an overly technical book, especially in the sections on training. The book was written from my trials, errors, and experiments over the years. It focuses on the methods that worked best for my teams. Hopefully, I have saved you as a coach or runner from a lot of work and experimentation.
When I began Coach, Run, Win, my original goal was to create a roadmap for coaches to navigate an entire high school Cross Country season from start to finish. I believe that this book does that in a comprehensive, yet concise way. Yet the book has much more to offer than just a guide for coaches of distance runners.
Organization of the book
The first part of the book is focused on how to run fast. I provide details of training methods, and workouts that I used to help individuals, and teams to achieve nationwide success. This includes details on the workouts that one runner executed to become a California State Champion. The information can be used by any runner, regardless of age, gender, or school affiliation. The advice about cross training, weightlifting, injury prevention and the mental approaches to better racing are essential for success in running for everyone.
I have provided several case studies about specific athletes to provide inspiration to all runners. These stories of athletes starting from non-running backgrounds, or overcoming race day anxiety, and the challenges of health conditions, all have universal appeal and application. I believe these case studies can provide direction when coaching distance runners.
The second part of the book takes a coach through the details of the organization and implementation of a championship program for a school or organization. Subjects included are; how to get potential runners to participate, organize parent and community support and how to best work with school administrators. The challenges of establishing a summer program and executing an elite training camp are also addressed. The all-important end of season awards and banquets are deconstructed.
Additional material: courses and virtual coaching
Since most coaches, and many parents have to be involved in designing and setting up racecourses and managing races, I have a chapter on that. I conclude with chapters on transitioning from Cross Country to Track and Field, as well as a chapter on virtual coaching. The chapter on virtual coaching has some helpful website resources listed, see them here.
Coach, Run, Win is about many things. It is certainly about coaching distance runners. It is definitely about running and how to excel at it. The winning part is about helping coaches, teams and individuals through developing positive attitudes and technical training data in order to accomplish their goals whether they are winning state championships or improving from a walk to a shuffle to competing in a race for the first time.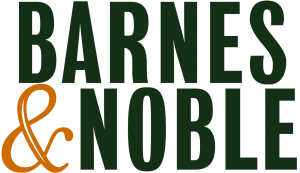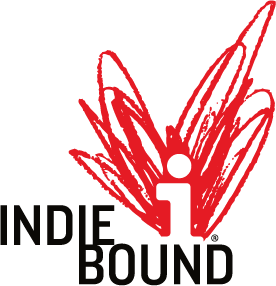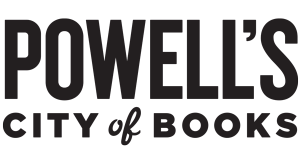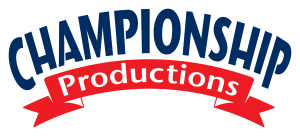 Coach, Run, Win -now available from these fine retailers. Paperbacks and E-books are now available from them.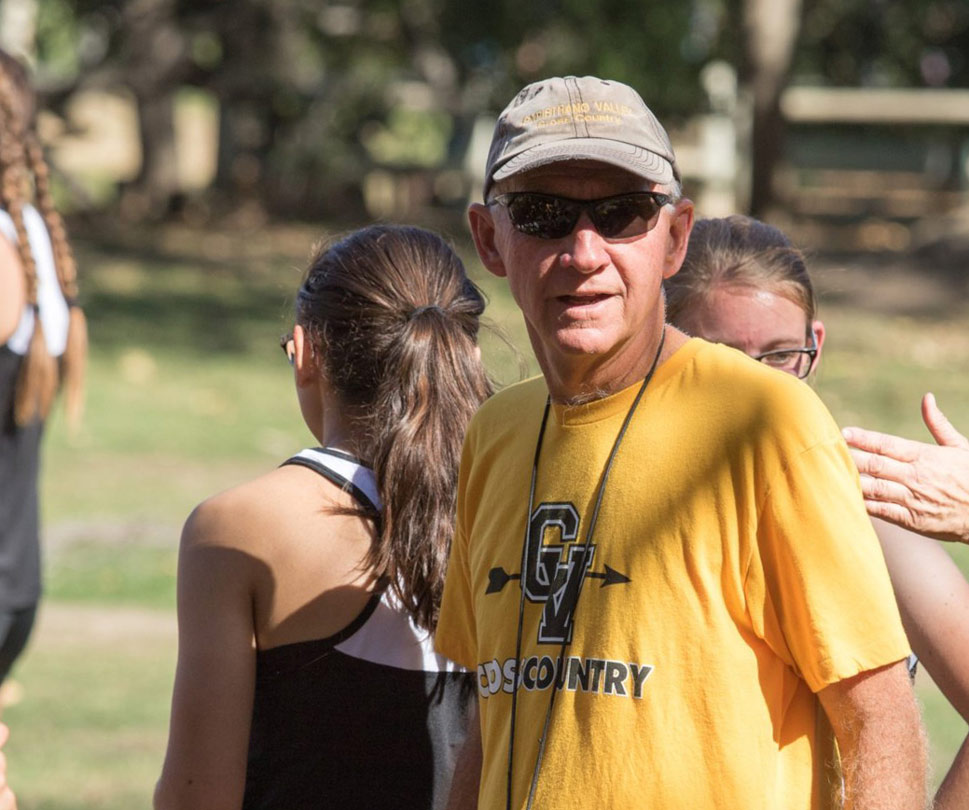 For Coach Sayles, a teacher who was also a runner, coaching distance runners was a natural thing to do. He is so glad he did, for the hours spent working with young people and helping them succeed at running were some of the best hours of his life. His teaching skills helped Coach Sayles provide a clear, organized and positive vision for his teams.
The 2014 Southern California and Orange County Coach of the Year has coached over 50 individual league and county champions. He coached numerous regional individual champions and took his cross-country teams to six straight California State Championships. His 2017 State Champion won the delayed 2020 PAC-12 conference cross country individual championship.
Coach Sayles believes in a positive, inclusive approach to coaching. Everyone on a team matters. His workouts were individualized for each member of the team to achieve their own success.
Details on all aspects of coaching a successful high school program are included in his book, Coach, Run, Win.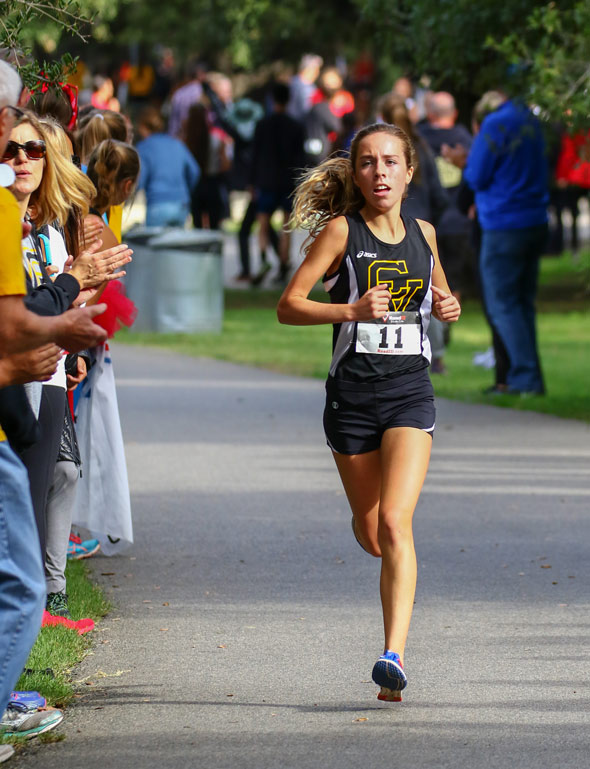 Coach Sayles loves running! He began running as an adult and became addicted, running over 70,000 miles, much of it alongside the athletes he was lucky enough to coach for over thirty years. He ran twenty-three marathons and qualified for Boston sixteen times. He believes there is nothing quite like the feeling of accomplishment at the end of a hard workout or race.
Coach Sayles spent years developing a training system based on sound scientific principles. His workouts are individualized so that each runner and every member of a team can advance and succeed at their own pace. His book, Coach, Run, Win, includes many details of workouts as well as a host of special tricks of the trade to enable individuals and teams to run and race their best.
Read Hydration and Nutrition here (Opens in new tab) for a sample of the kind of invaluable information you'll find throughout the book!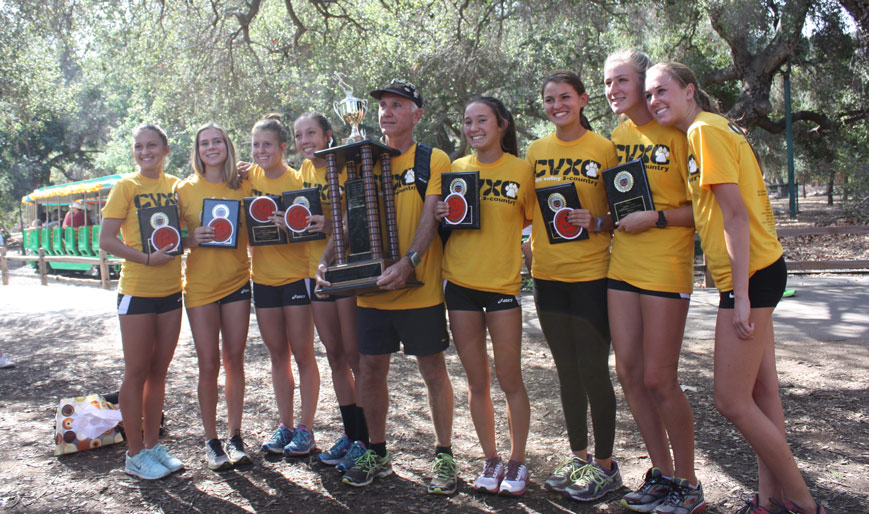 What is winning? Is it achieving a personal best? Perhaps its winning your age group in a local 5k. Maybe its challenging yourself to go farther on a training run than you ever have. Coach Sayles helped his athletes and teams to win thousands of medals, plaques, and trophies in his thirty plus years of coaching. Regardless of which definition of winning fits you best, Coach Sayles has proven techniques to help you gain the confidence you need to win your individual or team battles. In Chapter 8 of his book Coach, Run, Win, he explains how to develop a winning mindset. Learn to gain confidence and pride from completing something difficult and doing it well, despite how hard it is.
Read Winning Mindset and Building Confidence here  (Opens in new tab) for a sample of the kind of invaluable information you'll find throughout the book!
Ken Sayles has spent over 30 years coaching high school cross country and track athletes. The 2014 Southern California and Orange County Coach of the Year has coached over 50 individual league and county champions. His runners won numerous regional individual champions and took his cross-country teams to six straight California State Championships. His 2017 State Champion just won the PAC-12 conference cross country championship as an individual. Ken resides in Laguna Niguel, California.
Read More Now
Ken Sayles has been the Head Girls Cross Country Coach at Capistrano Valley High School (CVHS) in Mission Viejo, California for more than 3 decades. He was also the Girls Track Distance Coach for 27 years and served as the Head Girls Track and Field Coach for 24 years.  Following the 2014 season, in which his team was ranked as high as #8 in the nation, he was named Coach of the Year for Southern California by the California Coaches Association. CVHS competes in the most competitive area in the country, Southern California and the most competitive subregion, Orange County where he was named Coach of the Year by
the Orange County Register
.
Between 2012 and 2017, Capistrano Valley made the California State Meet six years in a row, a feat achieved by very few schools in California State Meet history. CVHS won the Orange County title twice and finished in the top three, six years in a row. During his tenure, Coach Sayles coached one individual State Cross Country Champion and multiple Southern Section Individual Champions. In all, Coach Sayles coached over 50 individual South Coast League and Orange County Champions at Cross Country and Track and Field. In 2017 he had the unique distinction of having a female athlete qualify for Nike Cross Nationals (NXN) and a separate female athlete qualify for Foot Locker finals. In 2019 Coach Sayles helped a third female athlete compete at Foot Locker finals. As of this writing he has four girls on Division 1 scholarships at universities in the Pac-12 conference, toughest in the nation.
The first cross country and track coach to be honored with the prestigious Southern Section of California, "Coaching with Character Award", Coach Sayles was commended because of the "Victory with Honor" emphasis he demonstrated in his coaching career. He also served as head of the Southern California Cross Country Coaches Association and was a member of the CIF Southern Section Cross Country Advisory Committee.
Mr. Sayles taught in the Social Science department at Capistrano Valley High for 34 years. He taught Advanced Placement (AP) Government and International Baccalaureate (IB) History of the Americas. He was twice named "Teacher of the Year" and went on to win the Capistrano Unified School District "Teacher of the Year" in 1999. He retired from the classroom in 2014 and stepped down as full time Head Coach in 2018. He now mentors a former star runner who is the new Head Coach.
"Coach" lives in Laguna Niguel California with his wife Melisa, a retired Spanish teacher and former Assistant Coach and their Siberian Husky dog Luna. He serves as the volunteer Race Director for the BRAVE RACE 5k to benefit The Joyful Child Foundation; in memory of Samantha Runnion, which is a non-profit organization dedicated to the prevention of crimes against children.
Together Everyone Achieves More T.E.A.M.
This picture is from the 2017 California High School State Cross Country Championships.
Look at how happy these girls are! The sheer joy of achieving this season-long goal is clear on their faces. They did it together, a true team effort, with each playing a part in support of each other and the team.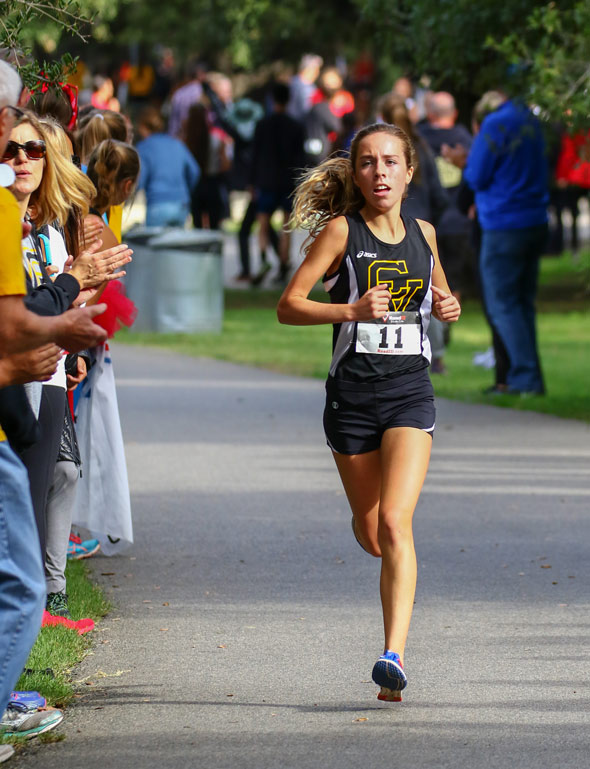 Carly Corsinita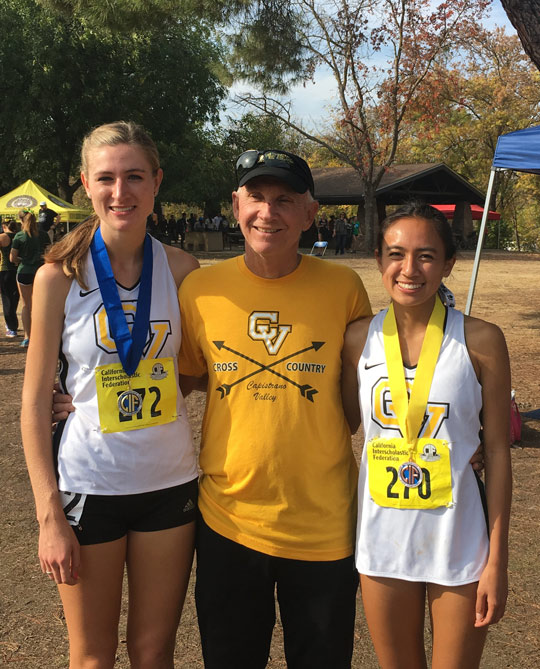 Haley Herberg/Coach/Alyssa Bautista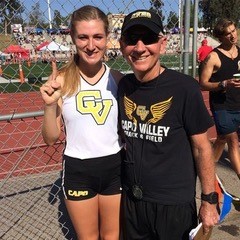 Haley Herberg and Coach